On the A1m, Darrington to Dishforth we have been carrying vegetation maintenance works for one of our clients. The works have involved thinning, coppicing, trimming and removal of certain vegetation and trees. This has been to open up the canopy of the woodland areas as part of their management strategy, which will allow more light in encouraging diversity of plant/invertebrate and animal species. All debris was recycled through a wood chipper and put back onto the floor of the wooded areas to compost. Other removal and cutting back was carried out for public safety for visibility for drivers.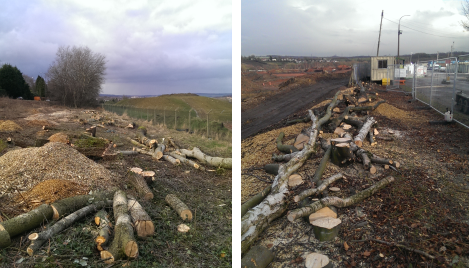 We have also carried out clearance works for a client in Chesterfield. Trees and vegetation needed to be cleared in order for a new site access to be created later this year.

Why not read our blog on Bird Nesting season here.

If you would like any further information on any of our services, please Contact us today.